Achieve Compliance
With PTCRB certification, operators and device manufacturers are confident of a device's interoperability with wireless networks.
Established in 1997 by leading wireless operators, PTCRB certification verifies compliance with global industry standards for wireless cellular devices. The PTCRB Working Group within the CTIA Certification program defines the requirements. Member operators are committed to ensuring device quality through a rigorous certification process. Without PTCRB certification, manufacturers run the risk that their devices will perform poorly on wireless networks.

PTCRB WORKING GROUPS
Network Operators from Key Markets
Hundreds of Device Manufacturers
More than 40 International Testing Labs

PTCRB CERTIFICATION PROVIDES
Standardized framework for device certification
Test specifications and processes to achieve certification
Collaboration among multiple global standards development organizations
Compliance with internationally recognized 3GPP network standards

PTCRB CERTIFICATION IS FOR
5G NR and 4G LTE wireless devices
Smartphones, feature phones, tablets, notebook computers, modules, and devices designed around certified modules.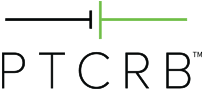 The PTCRB certification program provides confidence that devices conform with global standards and perform optimally on mobile wireless networks.
Copyright © CTIA Certification 2021. All rights reserved.