Shared Voice
PTCRB Working Group members are a part of a shared voice setting industry testing standards. Members work diligently to maintain industry testing standards that address the current wireless environment. With always up-to-date requirements, members are assured their device is network-ready. All companies in the wireless ecosystem are invited to join. Become a working group member and enjoy the benefits of being a part of the wireless ecosystem.
Membership is not required to certify a device.
JOIN THE PTCRB WORKING GROUP
The PTCRB Working Group is part of the CTIA Certification family of working groups developing and maintaining standards of excellence for the wireless industry. You can participate by joining the group directly or by joining CTIA.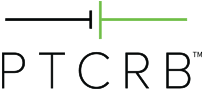 The PTCRB certification program provides confidence that devices conform with global standards and perform optimally on mobile wireless networks.
Copyright © CTIA Certification 2021. All rights reserved.