Manufacturer selects a primary lab.
Primary lab determines testing required for device based upon individual device capabilities.  
Primary lab submits the required documentation to the certification database upon completion of testing. 
Manufacturer submits the necessary documentation required to the PTCRB certification database. 
Manufacturer makes payment for certification to CTIA, the certification program administrator. 
CTIA ensures all requirements have been met. 
PTCRB certification notice is issued to the manufacturer. 
CERTIFICATION REQUIREMENTS DOCUMENTS
PTCRB Program Management Document
The PTCRB Program Management Document defines the process to obtain certification.
PTCRB NAPRD03 Document
The PTCRB NAPRD03 Document defines the technical requirements for certification.
PVG Permanent Reference Document PVG.11
The PVG 11 Document identifies the frequency bands for testing.
PROCESS FOR MODULES
"Modules" are fully tested and certified, similar to a mobile phone. They follow the PTCRB certification process and receive their own designated PTCRB certification. Modules are not cellular devices or end products that can be run on an operator network by themselves. Modules could integrate an antenna, power conditioning circuitry, a controlling micro and contain embedded SIMs. Narrowband modules targeted at IoT are more likely to include some or all of these things to simplify designs. PTCRB certification is available for testing and validating radio and protocol conformance. Modules hold a special certification designation within PTCRB.
PROCESS FOR DEVICES INCORPORATING MODULES
To speed time-to-market and to save on development and testing costs, device manufacturers and integrators can build their product using a PTCRB-certified module. Devices that incorporate PTCRB-certified modules are called "Integrated Devices". This is the process commonly used for IoT devices that are certified under a special IoT Network Certified program. Integrated Devices have the benefit of already having had the vast majority of test cases completed when the module was certified. The only testing required is typically limited to interfaces such as the SIM, power, and antenna. Manufacturers who integrate a PTCRB-certified module in their device follow the same step-by-step process as other devices with the exception that the integrator shall indicate which certified module they are using when entering their product into the PTCRB database.
10 Steps to PTCRB Certification for Integrated Devices
Guide: How to Certify an Integrated Device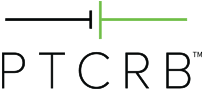 The PTCRB certification program provides confidence that devices conform with global standards and perform optimally on mobile wireless networks.
Copyright © CTIA Certification 2021. All rights reserved.