PTCRB is a certification program established in 1997 by leading wireless operators to define test specifications and processes to ensure device interoperability on global wireless networks.
Scott Prather, AT&T


PTCRB Working Group Chair
Darren Thompson, T-Mobile


PTCRB Working Group Vice Chair
Graham Harvey, Sporton
PTCRB Working Group Secretary
PVG Vice-Chair

Muharrem Gedikoglu, CETECOM


PVG Chair
Ian Baragar, KORE Wireless


PTCRB IoT Working Group Chair 
Rob Holden, AT&T
PTCRB IoT Working Group Vice Chair
Kevin Goodfellow, Sierra Wireless


PTCRB IoT Working Group Secretary
PTCRB AUTHORIZED TEST LABS
The PTCRB certification program utilizes a vetted third-party testing system. There are many fully accredited PTCRB authorized testing laboratories located around the world; and several associate PTCRB authorized testing laboratories to support those fully accredited laboratories.
PTCRB laboratories cooperatively work together within the PVG (PTCRB Validation Group) to validate and manage the test cases that define the certification program.
Qualified labs are required to meet specific requirements, including:
• Demonstration of necessary tools and knowledge to test devices to the PTCRB specified test requirements
• Independence from any direct connection to a manufacturer*
• Demonstration of knowledge of the PTCRB certification requirements and processes
*This is accomplished through ISO/IEC 17025 accreditation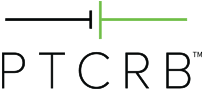 The PTCRB certification program provides confidence that devices conform with global standards and perform optimally on mobile wireless networks.
Copyright © CTIA Certification 2021. All rights reserved.